About Ray
Sweetwater Records' recording artist Ray Fogg has been leaving audiences with a guilty smile on their faces at Put-in-Bay, the popular Lake Erie party island for over 20 years.
Each year he presides over the official opening and closing of the tourist season at the world famous Round House Bar. Then, he spends most of the tourist season performing at the Reel Bar, with special appearances at the Round House Bar.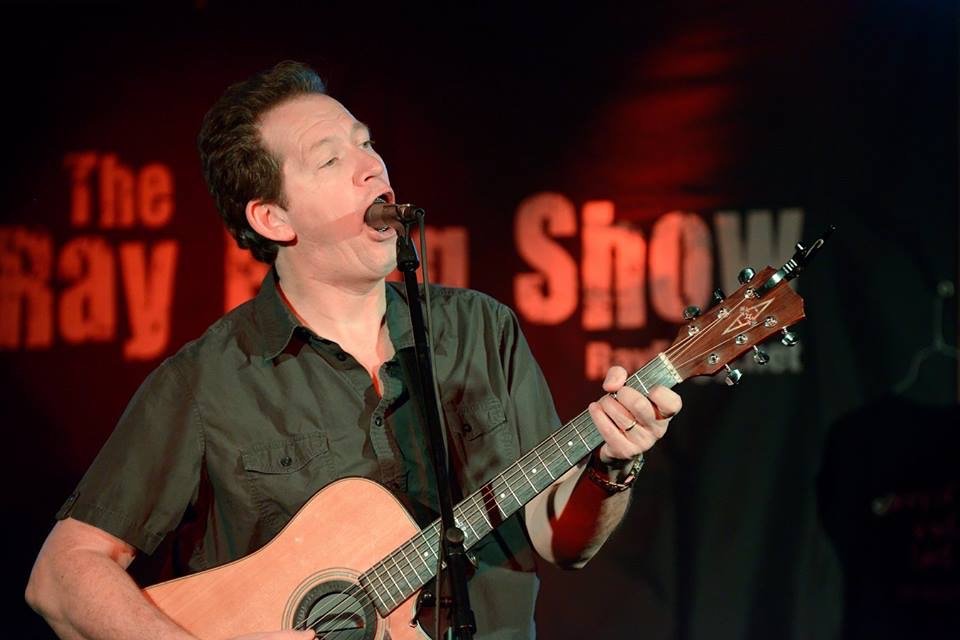 Biography
During the off-season his tour has taken him to world famous venues like Sloppy Joe's Bar in Key West and the Tropical Isle in New Orleans' French Quarter, as well as to Great Lakes towns throughout Michigan and Ohio, where he draws enthusiastic fans hungry for their winter-time Ray Fogg fix.
Its hard to put a tag on Fogg's shows. Most leave the show knowing that they have laughed hard and often. But Fogg gets his laughs within clever songs that are not for the kids adults only! So, some call it a comedy show and some call it a concert. Lets just say its a hell of a lot of fun! Ponder song titles like Kiss My Bass and If They Could Just Cut Off Your Big Fat A** I Think I Could Love You Forever and you get the idea.
The Detroit News said Fogg "weaves music, comedy and heartfelt songs about island life into an entertaining show." "One island is not enough to hold all of Fogg's talent" said the Sandusky Register. Cleveland's Sun Papers said, "What attracts people to Fogg's shows is his ability to write, and better yet ad lib, edgy comical songs and anecdotes perfectly suited to a beer-drinking crowd.
In May 2009, Fogg released his sixth CD, Island Life, which features songs revolving around life on an island. Since 1998, he has released six CDs with his band, The Swingin' Lesbian Frogs, entitled Waves in 1998, Kiss My Bass in 1999, I'm Busy (boating, drinking, singing) in 2001, Live from Put-in-Bay - Christmas in July in 2003 and Sorry If I Was A Dick Last Night in 2006. Waves features many of Fogg's heartfelt songs about the islands. Kiss My Bass features the humorous and raunchy songs which have become popular at Ray's live shows. Some of these songs may not be the most politically correct songs, but they're funny as hell!! I'm Busy strikes a balance between the first two CDs with great songs such as "The Moon Song" as well as more drinking songs like "Everyone's a 10 at 2:00". The Live CD captures an evening at Put-In-Bay where Fogg holds court through the summer. As the title suggests, Sorry If I Was A Dick Last Night takes aim directly at the profane wit people have come to expect at Fogg's live shows.
But on his latest effort, Island Life, Fogg has left the dirty stuff behind and returned to his roots, so to speak, with a recording that showcases his serious songwriting. Of his past releases, this CD, a collection songs about life on an island, is most reminisant of his 1998 Waves CD. There are some funny parodies here too, but its rated PG this time!
For Booking Information
Call Mark Ray at Sweetwater Records (216) 749-3334